~~ ATTENTION PLEASE ~~ CUSTOMERS OF REQUEST REPLACEMENTS PARTS
12 Nov 2020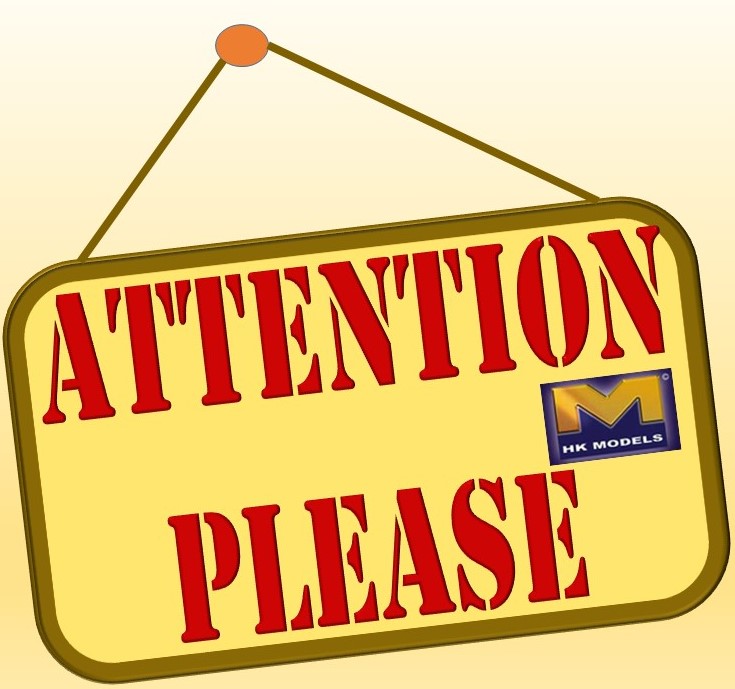 Dear all,
Thank you for your support us.
We have received a couple of replacement part form.
However, we're not able to respond to their enquiry due to email failure.
If you fill up our replacement parts form to us but you did not receive our responded, please can you do to re-sent email at info@hk-models.com .
We will reply to you as soon as we can.
with gratitude

Janice@HK-Models